Funding
Financing for media production
All kind of productions receive support at Babelsberg, including financial support.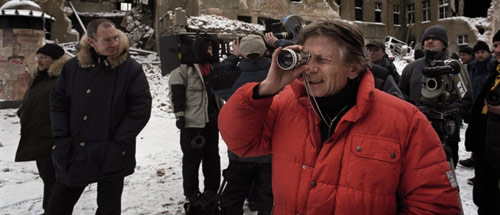 Every budget invested in this region is automatically extended by 20%. The Deutsche Filmförderfonds (DFFF) has 70 million Euro at their disposal per year. Additionally, every production can be subsidized up to one million Euro from the Medienboard Berlin-Brandenburg. The funding scheme is yet another reason why Babelsberg is a favourite choice of national and international film productions.
These funds may be combined with many other subsidies. The Medienboard Berlin-Brandenburg should be the first contact when it comes to questions about funding. As the organization responsible for film funding and location marketing in the capital region, it is the most important contact point for all media productions in Berlin and Brandenburg. Clients may also be able to make use of expert consulting. The Medienboard Berlin-Brandenburg is there to support your project "made in Babelsberg."
More Information:
Support for companies
Innovation and technical development are the engine for all the companies "based in Babelsberg." Currently, the focus is on continous digitalization and media convergence.
A significant number of mostly medium-sized media companies involved in all parts of the production supply chain have settled around Studio Babelsberg. The development of the dynamic cluster is supported by Brandenburg Economic Development Corporation (WFBB), offering a wide range of services including consulting, networking, and financing. Thus, new trends in digital media are recognized and implemented early on.
WFBB is the central, free-of-charge contact in Germany. As a one-stop-agency, WFBB supports all kind of companies, individually and confidentially. Their expertise, contacts, and the comprehensive funding programme of the state, federal government, and European Union allows you to take advantage of the economic development possibilities of the region.
More Information: