Exhibitions
Potsdam Museum of Film
More than an exhibition of film history.
An institution for culture, research and inspiration.
Welcome to the Potsdam Museum of Film! Here, in the oldest house in the city, you can experience unique film history from Babelsberg and the world.
Since 1981, the Museum of Film and its café are located in the former stable of the Prussian Kings, which became an Orangerie in 1685. The current construction was shaped in the 18th century by Georg Wenzeslaus von Knobelsdorff, the builder of Sanssouci. Since July 2011, the museum has been part part of the Konrad Wolf University for Film and TV in Potsdam-Babelsberg.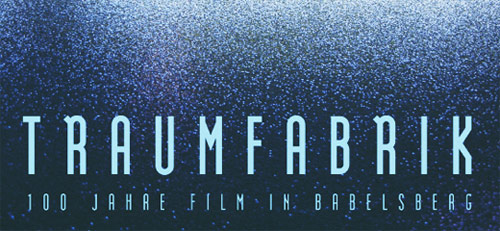 Temporary exhibitions, in addition to the comprehensive and exciting permanent exhibition, allow the viewer to experience the world of film from its very beginning up until now. The cinema offers several shows with a different series of topics every day. The growing collections of the Babelsberg film history are a rich source for scientists and exhibition organizers.
In 2013 the exhibition had to close due to construction works, and will be reopened in Spring 2014. We are already looking forward to your visit!
More information:
www.filmmuseum-potsdam.de
Exhibition: This is "Media City"
100 years of Babelsberg: a tribute to the creative spirit that has moved audiences for generations.
A century of history has made Babelsberg into the dynamic media complex it is today. The incredible highlights of this history can be seen in the exhibition "Wir sind die Medienstadt" in the fx.centre!
Also available online:
www.medienstadt.de